With a big production competition win under his belt, and a slew of releases and remixes in the past few months, you might think that this year's troubles had passed Ben Rolo by. From the sultry 'Before' ft Meganvfox, to the infectious 'Pieces' remix, Ben's been making some big moves in the liquid scene. But he's had his share of difficulties too, from the personal upheaval of lockdowns, to the difficulties of creating music during a pandemic. We caught up with him to chat about the highs and lows of his rolo-coaster of a year…

How did the Wildstorm – You Remind Me remix come about?
Tom (Rogue T) the owner of Raw DnB, is from my home town of Worthing too, and asked if I wanted to be involved on his 'Raw Year 3 Compilation'.
I didn't really have any tunes at that point as I was pretty new to producing so he offered me a remix of one of Wildstorm's songs. The lush pads on "You Remind Me" stuck out, and I thought I could give it a nice twist, which hopefully I did!
How did you go about finding the balance between using what was already there, and adding your own elements?
Figuring out my identity in music has always been tough for me however I feel what made this song mine was the rolling drums and background horns that I seem to reach for a lot, probably too much to be honest.
I was helped massively on this song by the originals' lush atmospheric pads and guitar line, which I centred the remix around. I really enjoy remix opportunities especially when I'm in a 'writers block' as having that start material can really spark an idea.
Congratulations on getting your music featured on Liquicity and Liquiddnbftw. How do you go about getting music on these big channels?
I'm so grateful that channels like, Liquiddnbftw, Delight dnb and Ledge Sounds exist, as they're very willing to help out new producers! My advice would be to research them first and make sure your sound fits the channel. I was guilty of sending the wrong style tunes to promo channels and labels to begin with. Once you've figured out what channel to go for, you can usually message them on their socials or find their email on their accounts
Competition Win
How did it feel to win the In:most remix competition?
To be honest I thought they'd got the wrong person at first, I couldn't believe it, my heart was racing! When I emailed them back thanking them it was full of spelling mistakes, I was trying to keep my cool but didn't manage too well.
To be honest we were in a full lockdown when I found out so I couldn't really celebrate much, so I think I had a cuppa and went on my 30 mins of exercise we could have at the time.
I would definitely recommend entering competitions, as you never know what will happen, and if you don't win you have a great dub and the label/artist may even still be watching you if they liked the track
Has lockdown had an impact on your production this year?
Before lockdown I rarely sampled, and so I relied on vocalists for the centre point of my tunes. Luckily, I know some very talented vocalists from university, and had planned to produce an EP with around five different vocalists.
Unfortunately, corona came around at the wrong time and we had to cancel all our recording sessions. It was a bummer at first, but I think in the long run it's done me a world of good. Don't get me wrong, I love working with vocalists and have some features planned in the future, but this period of time where I had to work on my own with limitations really helped drive my song-writing and creative sampling skills, well I hope anyway!

What added value do you think getting a professional master gives to your music?
I feel if you're not very confident in your technical ability, it's always best to get another pair of ears to do you mastering. I recently got an E.P back from Villem and I honestly couldn't believe the difference! If you listen to my first ever release that was self mastered, compare that to my In:most remix which was professionally done, you'll hear a big difference!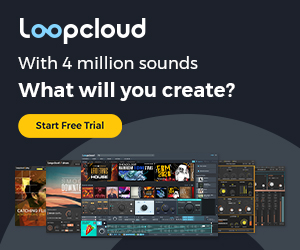 How do you balance production, DJ sets, and social media/promotion?
I find having your day planned out and identifying your 'free time' from work and obligations is a must. I use my phone calendar and a white board to do this, also every day I'll set a musical task I want to achieve, usually a small one each day, which leads up to a full tune or something like that every week
Discord
What do you think of the recent Discord boom? What's all the fuss about?
I was sceptical of Discord at first and thought it was just another 'social media site', which it is, but it feels different and more community-based than say Facebook.
My only regret is I didn't get into it earlier. I would say it's been the best thing I have done this year for my music.
The amount of excellent producers in the scene willing to share their knowledge has helped my production ten-fold, but mainly it's a great place to make new mates and network. I've made some great friends through Discord which is so valuable in the music world.
The social side of a producer can be extremely easy to burn out from. You need a good presence on social media if you're going to succeed. As the saying goes, it's not what you know but who you know. I personally can be very overwhelmed by this, and I know a lot of producers feel the same, as a lot of us aren't used to being that 'frontman' if you get me.
As in all parts of life balance is key you don't want to burn yourself out. I found watching videos from Damien Keyes and Winslow have really helped on how to present yourself on social media
Let's talk about these saxophones, then. You've mentioned that they're creeping into all of your tracks, which I personally am very happy about.
Yeah they're something I have to actively stop myself from reaching for now haha! I do love a sax, that's the problem. I mainly use a VST called Sensual Saxophone (great name right). Processing-wise I like to cut a lot of the bottom end and some low mids out, add a Soundtoys Radiator, some Echo Boy delay and a Valhalla reverb then top it off with a bit of glue compression, which hopefully does the trick
Production Breakdown
I really enjoyed your recent video breakdown of your inmost remix, but it was too short! Are you planning on doing more of this kind of thing?
I'm glad you enjoyed it! I've been meaning to do stuff like this for a while so I'm glad Soulvent asked me to do it, as I feel more confident doing future bits now.
I've got a few releases early 2021 that I'm planning to do more video content for, so keep an eye out for that!
Have you ever had, or considered having, professional tuition?
I graduated from a BA Music Production Degree last year, it helped a lot don't get me wrong. However, it was more suited towards your live sound, and band mixing and mastering. I've probably learnt way more about electronic music production since I left through you tube and talking to people over discord. I've never had 1-2-1 sessions before but I am considering it as I have heard great things
How have you adapted to not raving this year?
Mainly by getting into mixing myself, In the lab, Apex, Medit DnB, Crate Digs and Exhibition, have all been very kind to get me to do mixes for them this year, and it's really helped hearing others tunes rather than hearing the same 8 bar loop of my own all day!
Also, online video gaming has really helped, for my mate's birthday we went 'clubbing' in GTA 5 that was different haha… Discord and connecting with others in the scene has really helped too, to see all this incredible music still coming out through all of this was amazing
Have you got any new music coming out soon?
I've got my debut E.P coming out on Bay 6 Recordings coming on the 29th of Jan, and my first collaborative two-track single a month later, with the talented HD on Glitch Audio.
Also, the Wildstorm remix is out now, as well as a remix of Nelson Navarro's TRY, which is not liquid so it's a bit different for me. So be look out for those! I'm also in the process of writing some more bits for the end of the year too.
You probably get asked this all the time, sorry, but who would you give your last rolo to?
Haha brilliant question! I would have to say my girlfriend Bee, the amount of times she's put up with a snare loop on repeat for hours at a time…
However, she doesn't like caramel so I would have to throw it to the discord lot and let them fight over it, I can't thank everyone on there enough for the advice and support
Join the LoveThatBass Discord
Help build our D&B community over on Discord. We want to hear all your production & promotion tips, and get to know you all a bit better