When it comes to VST's I'm a self confessed plugin whore. I love buying and experimenting with any new music Software.
The current climate for us creative folk is really tough, so when LoveThatBass asked me to review some of my favourite plugins I thought it would be a better idea to select a few that will cost you absolutely nothing!
The handful I've chosen are all plugins I use regularly. All of them are great free downloads & extremely useful tools for any drum & bass producer. Check out my 5 Essential Free Plugins…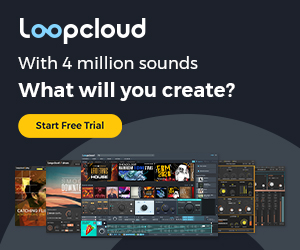 1. Surge
It may look a bit ugly, but trust me, this synth is an all-round powerhouse!! It holds its own against some of the top synths on the market at the moment. I would strongly recommend this and I don't know many D&B producers who even know about this bad boy!
DOWNLOAD: http://bit.ly/Surge-Synth
2. Valhalla Supermassive
I've always loved Valhalla reverbs. They not only sound great but are also very reasonably priced. The Valhalla Supermassive has a great sound to it. You're able to create huge delays and atmospheric reverbs for the amazing price of £0!! It's a no-brainer!
DOWNLOAD: http://bit.ly/Valhalla-Supermassive
3. Softube Saturation Knob
This is extremely simple to use and sounds great when pushing out harmonics on anything from drums, bass, and vocals. It can literally improve any sound you are working on by turning one knob!
DOWNLOAD: http://bit.ly/Softube-Saturation
4. TAL Chorus
TAL have some great free plugins on their site. This chorus is a really good freebie which I use in roughly 90% of all my productions
DOWNLOAD: http://bit.ly/TAL-Chorus
5. Xfer OTT
Steve Duda is a total legend! As well as creating the incredible Serum synth he's also been responsible for some great free plugins over the years. This one is based on Ableton Live's multi-band compressor preset OTT. The OTT multi-band compressor has been used extensively in drum & bass, in fact in all genres of EDM production. I guarantee a lot of your favourite producers use this plugin on the regular. It's an absolute must-have!
DOWNLOAD: http://bit.ly/Xfer-OTT
Hopefully you'll find these 5 essential free plugins useful in your studio? Hit the LoveThatBass Facebook group & let us know what your favourite free music production plugins are
Hear These Essential Plugins In Action
Listen to the massive 'True Grit' by AKAS to see how he used some of these plugin's to craft a banging dancefloor D&B track! This track was released on our very own LoveThatBass record label.